It's been depicted in television and movies like Gossip Girl and Outer Banks. Privileged children with money to blow and too much time on their hands have a proclivity to blow off steam with drugs and alcohol.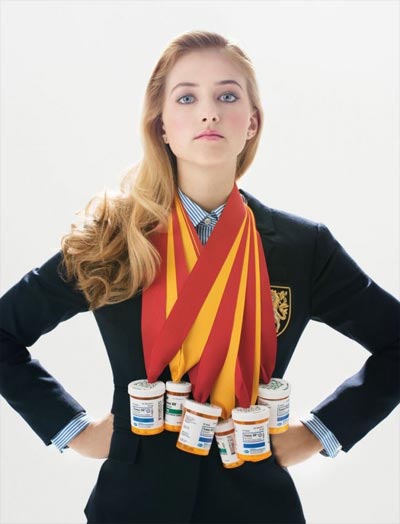 These children are expected to excel at school, in multiple extracurricular activities, and paint the perfect social picture. They feel a relentless sense of pressure that plays out in a variety of ways:
crippling anxiety
depression
addiction
acts of delinquency such as shoplifting
"We work hard—and we play hard!" This is the motto these children live by. Work hard to present the perfect life, and play hard with drugs and alcohol behind the scenes.
The evidence all points to one cause underlying the different disturbances documented: pressure for high-octane achievement. Coming from a wealthy family often provides these children more money to buy drugs, alcohol, and fake IDs.
While these behaviors appear in public and independent schools, studies show that the percentages of binge drinking are higher at independent schools. In 2013 the CDC reported that 20.8% of high school students reported binge drinking during a 30-day period, while independent school students reported 24.2% abuse.
Other studies have researched the long-term effects of early drinking, which shows the increased likelihood of becoming an alcoholic by adulthood.
It's a responsibility on the children, the parents, and the schools to acknowledge these issues and work together to find a healthier way to deal with the pressures to succeed.
At The Keys to it ALL we have the first hand experience to help families through these situations.
For more information on our services and how we can guide your family through this crisis, contact Adam today.